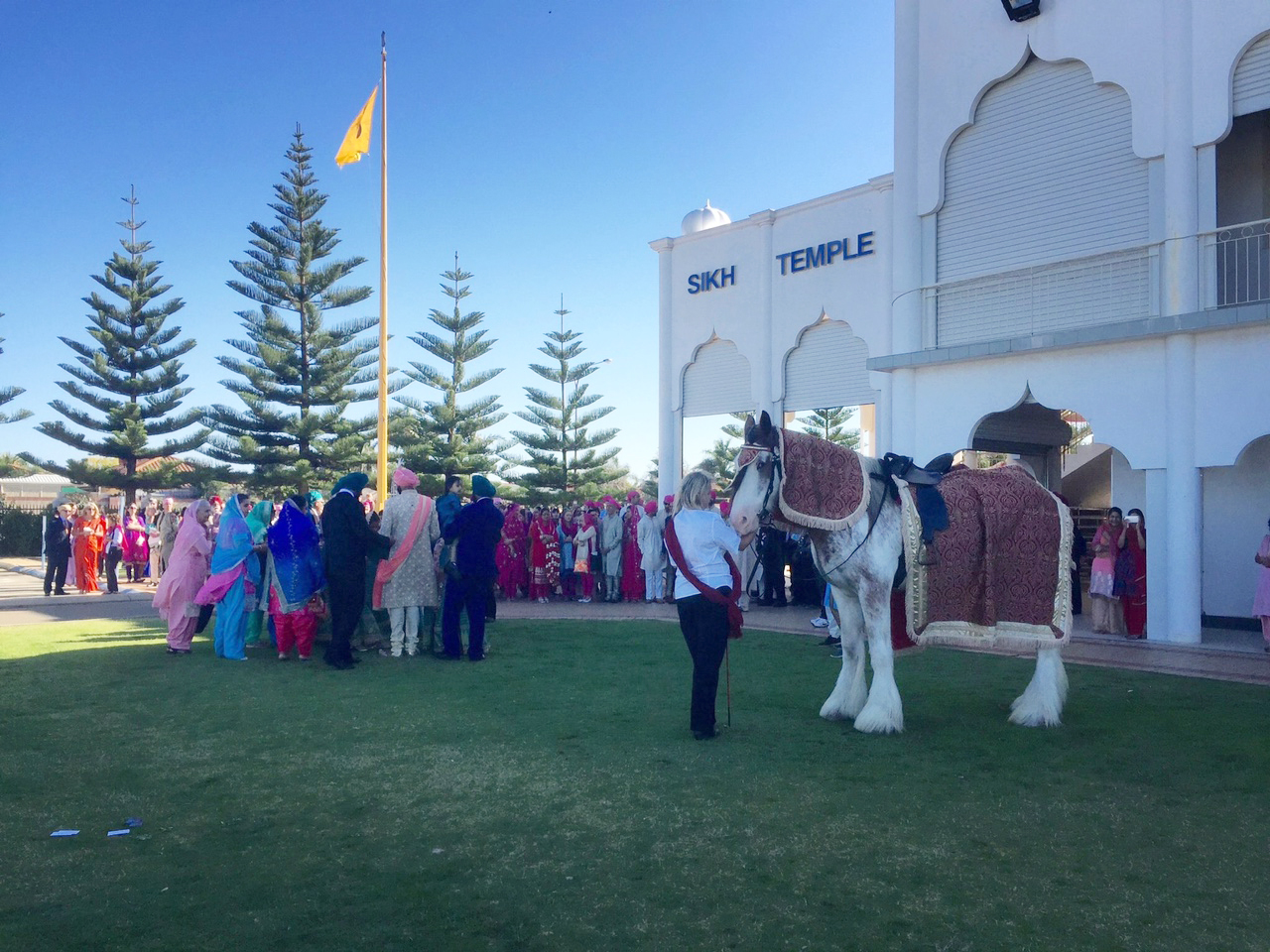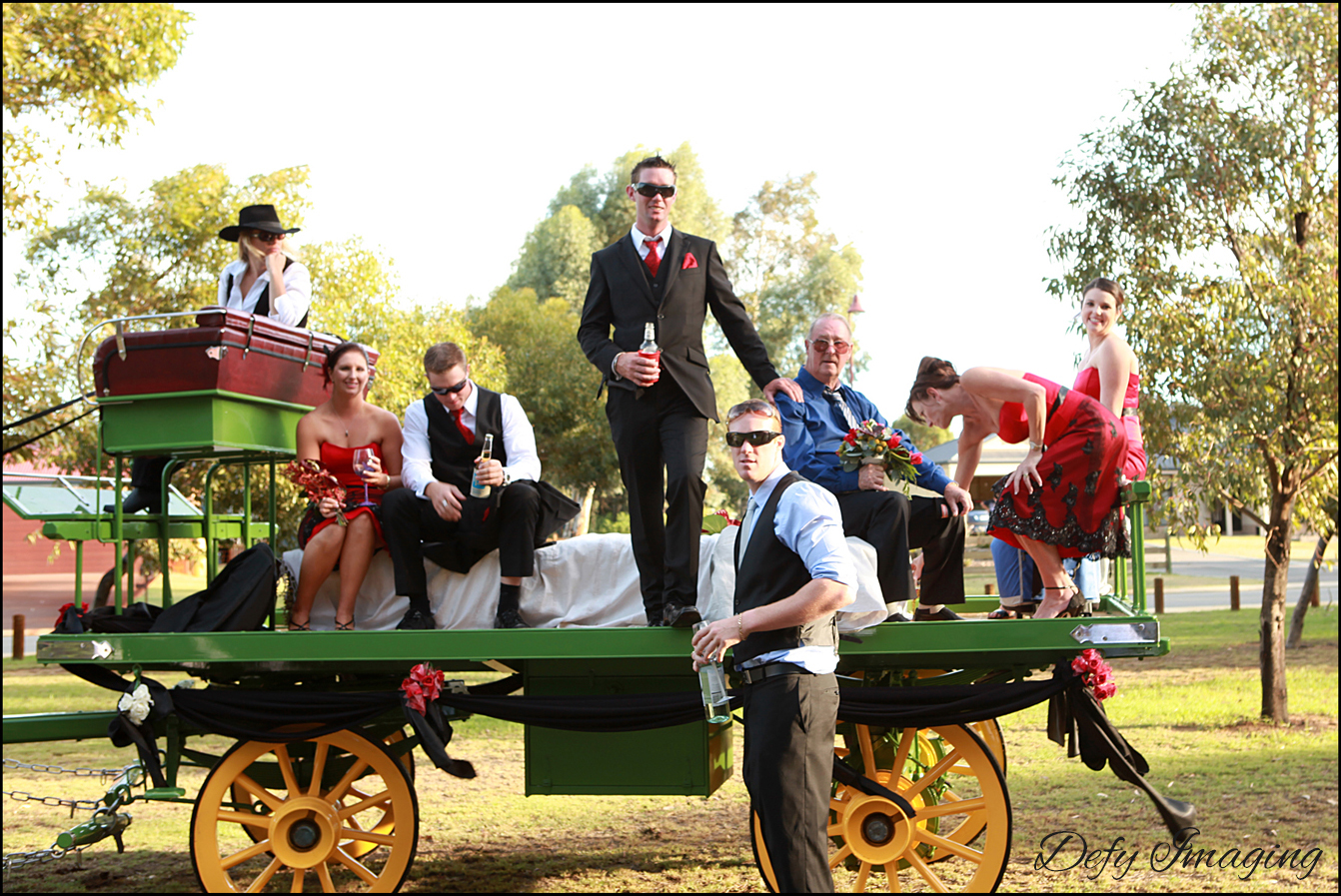 Imagine relaxing in elegant splendour as we transport you to your ceremony - a few moments to relax and gather your thoughts before surprising your guests with your breathtaking arrival...
Colonial Clydesdales are delighted to offer a prestige selection of wedding services. From the grand elegance of our black Landau carriage, to the rustic flavour of our wagon or heritage dray we have something to suit every bride's dreams. We have the largest choice of carriages and wagons to choose from in WA, ensuring that there is something to suit your wedding style. We can provide intimate carriages for just the bride and groom through to multiple large carriages and wagons suitable for the whole bridal party.
Our immaculate presentation together with our professionalism and experience ensures that you can sit back and relax as we take care of you. We work with your chosen venue, your wedding coordinator and your photographer to ensure that your wedding day dreams are transformed into reality.
Our horses are quiet and well trained and stand patiently for those stunning photos that provide lasting memories of your special day.
Our wedding services includes the following-
* Immaculately presented and groomed horses
* The services of a driver and footman to assist you and your wedding party
* A driver and footman dressed in elegant top hat and tails or country style clothing and Akubras depending on your choice of carriage
* The horses presented in feather plumes and/or matching ribbons or decorations to suit your choice of carriage
* The option to dress the carriage or wagon in your choice of decorations or flowers (provided by the client)
* Fantastic opportunities to have your photographer take unique wedding photos to provide lasting memories of your special day.
Ridden Weddings
Imagine walking down the aisle on your wedding day on a stunning Clydesdale! That sure is one way to make a breathtaking arrival! Our quiet and well trained Clydesdales are popular for ridden weddings, either for just the bride, or the bride and groom to ride in unity, or to add a unique element to your wedding photos. We have some different coloured horses to choose from, which ensures you can coordinate with the one that best suits your wedding dress and colours.
We can also provide horses for themed weddings such as medieval or cultural weddings such as Sikh.
We welcome you to have a trial ride prior to your wedding, so that you are completely happy getting on and off in your dress and know what to expect on the day. For your peace of mind, we supply a well dressed footman in top hat and tails to assist you on your day and handle your chosen horse.